Student Focused, Veterinary Community Made
FIDO Veterinary Technician National Exam Prep Online has a mission to provide Veterinary Technician Candidates with a live exam prep review to prepare students for the challenge of the Veterinary Technician National Exam (VTNE). Tech Prep Online is committed to providing an in-depth and up to date review of all 9 domains included in the VTNE.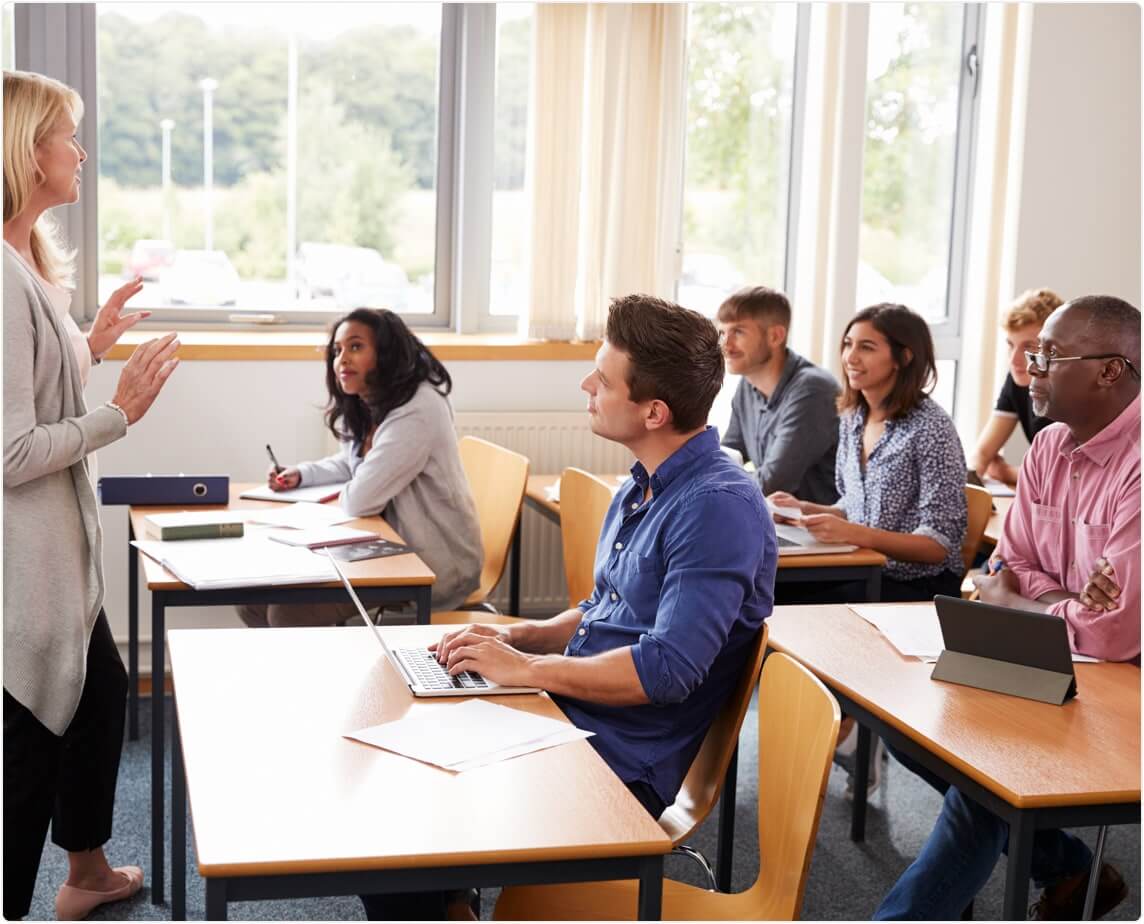 Qualified Instructors
Provide qualified instructors to lead students through Fido's live instructor led review sessions. 

Flexibility
Keep all review classes convenient, affordable,
and customizable.

Student Progress
Hold each student accountable to their commitment and provide timely feedback
to student progress.
Highly Trained and Knowledgable
Anthony Stone, MBA
Anthony has over 15 years of professional experience working in education. He began teaching an Introduction to Business class at a college in Denver, Colorado. Anthony is currently a member of the Executive Board for FIDO. Anthony transitioned into working with Veterinary professionals in 2014 and has fallen in love with the field. For Anthony working at FIDO is the best of both worlds, education and animals!
Philip Snow, AS, AA, RVT
Philip first began working in the veterinary field in 2002. He eventually went on to become the Head Technician and served as a Supervisor. He attended PVAS where he graduated and earned his Registered Veterinary Technician License in 2009 and has been teaching ever since. Philip also worked for VPI/Nationwide Insurance as a Senior Trainer for their Veterinary Claims Department from 2011-2013. He co-founded OC Veterinary Assistant School in 2016 where he continues to teach. He serves the community in his time away from work and is on the Board of Directors for the California Registered Veterinary Technician Association (CaRVTA) and serves on the Executive Board for FIDO.
Jill Allen, AS, RVT
Jill graduated from Pierce College in Washington State with a degree in Animal Health Technology and has been an RVT since 1987. Her career has focused on emergency medicine, critical care, and surgery. She began her teaching career in 2004 and has continued to work in that capacity since. She is currently a Technician Supervisor at Orange Emergency Pet Clinic in Garden Grove, CA.
Jeff Backus, RVT, VTS (ECC)
Jeffrey started as a veterinary assistant in general practice in 1995. He began working in ECC in 2004. He became an RVT in 2009 and was an ER/ICU Supervisor at Animal Urgent Care for over 12 years. Jeffrey also taught part time at his alma mater, Heritage College, for 7 years. In 2013, he became credentialed as a VTS(ECC), sat on the AVECCTN exam committee for 3 years, and now is the outgoing committee co-chair of the credentialing committee. He has been on the Board of Directors for the California RVT Association for 7 years, having moved into the President position in 2020. In 2016, he moved to Massachusetts to join academia, working as an ECC technician at the Tufts Cummings School of Veterinary Medicine. He is also a frequent lecturer and speaker on all topics related to emergency and critical care, with a focus on toxicology, ECG, pain management, shock, fluid therapy. He co-founded the Vet Tech Café podcast with Dave Cowan in 2019.
Lauryn Harker, RVT (PTS)
A graduate of the University Of Tennessee School Of Veterinary Medicine, Lauryn has received her Certified Canine Rehabilitation Practitioner's License (CCRP) and after years of experience in management, emergency medicine, and small animal care, Lauryn founded Canine Rehabilitation of OC. Lauryn's medical practice offers physical rehabilitation to pets throughout SoCal. Lauryn's teaching style is casual and fun with lots of group participation and hands on labs. Her favorite subjects to teach are chemistry, math, and applied anatomy. And her favorite part of teaching is helping inspire the next generation of vet techs in their pursuit of veterinary medicine. When Lauryn is not working, she likes to "rehabilitate" her mid-century ranch home with her husband and daughter.
Jenny Weldy, BS, RVT
Jennifer is a Registered Veterinary Technician and has been working in the veterinary field since she was a child. Her dad is a veterinarian, so she would often help him out when the clinic was closed. Her background is not only in dog and cat medicine, but also exotics, zoo, and wildlife animals. She got her Bachelor's in zoology from the University of Hawaii at Manoa in 2012 and her RVT license in 2017. She is currently working on her Masters in Veterinary Forensics at the University of Florida. On her days off, Jennifer enjoys playing with her dogs Charlie and Sophie, and going camping and off-roading in the Mojave Desert.
Lauren Ekwall, BS, RVT
Lauren is a Registered Veterinary Technician who has been in the veterinary field for over 11 years. She currently works at Advanced Veterinary Internal Medicine as an emergency/critical care and internal medicine technician. She received her Bachelors of Science degree from California State Polytechnic University, Pomona, in 2012 and became a Licensed Technician in 2015. Lauren has experience in multiple veterinary fields, including small animal, exotic, wildlife, zoological, large animal, and shelter medicine. She also spent time working for the veterinary medical board, helping to create RVT state examinations. Lauren can be found traveling or camping around the U.S. with her two Australian shepherds when she is not at the clinic or teaching at OCVAS.
Elizabeth Evans, RVT
Elizabeth has been in the veterinary industry since 2012 and graduated from technician school in 2016 and became an official Registered Veterinary Technician in 2017. She has been working with the Veterinary Cancer Group in Tustin, CA since 2014. While working there, she discovered and became absolutely obsessed with cytologies and found she loves identifying cells on the microscope. She is married to her wonderful husband who also in an RVT. Together they have a toddler who keeps them on their toes while simultaneously brightening their days. For fun, Elizabeth enjoys both circus and static trapeze and has performed in 3 shows and is currently working on her fourth.
Start Your 
VTNE TEST PREP NOW!
Prepare for your future as a RVT with FIDO